Short Story
DEEP is a Christian based film that focuses on a family and the challenges they faced in staying together.
DEEP: Full length Film
$50,000.00

Funding Goal

$0.00

Funds Raised

Campaign Never Ends

Campaign End Method
Las Vegas, United States (US)
7 Campaigns | 0 Loved campaigns
Story
DEEP tells the story of a family and the struggles they faced as they tried to make things right in their relationship with each other.
This feature film promotes the attitude a Christian must have in their relationships with their spouses or other in life. It highlights the power of God's word in transforming lives and strengthening faith.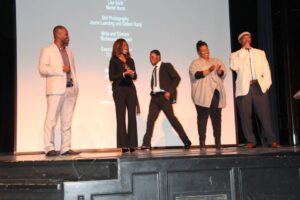 DEEP as a movie project was filmed in spite of several challenges faced. As a Director's of a first feature film, funding was one of the biggest challenges I faced. It was so difficult but God made the way as a friend of mine decided to step in and make this project a reality. My friend believed that if he could patronize other films that were produced in hollywood by investing money into them, why not a film that promotes Christian themes to transform lives.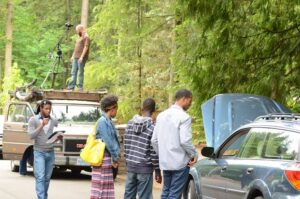 The movies was funded although none was paid for all the hardwork except the cinematographer and some needs that actors had that were taken care of. We did borrow money from a hard money lender to complete the film and we are truly proud of what God was able to do through us. We had a first premiere of the movie in Portland OR. The movie was not fully edited  but we made our loyal audience aware oft he situation. Inspite of it not being ready, the audience really enjoyed it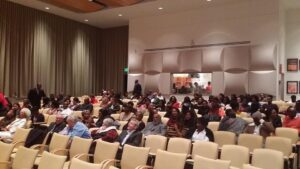 We are counting on your support to be able to build a website, market this movie on social media platforms to drive traffic to our website so this movie can be purchased at a significantly cheaper price. Our hope is to generate enough revenue to pay all actors and crew, fund other films and to help create jobs for Chrsitian actors and crews. We want to build our own film streaming platform and will be happy to have you on board as a partner.
Risks and challenges
We took the risk to produce this movie without any funding source and we believe we can generate some money from this movie through donations. Our plan is not to sell but to get people to appreciate our hardwork and donate to all of our projects. Hence, no risk at all. We believe that your donation or investment would help us make more than we are able to receive from supporting us if we can get our trailer infront of many eyes. Marketing would allow a lot of people to know the fact that we are a Christian production company.
Rewards
$

25.00 -

$

49.00
0 backers
$

50.00 -

$

999.00
0 backers
$

1,000.00or more
0 backers
31-05-2018

New Project Launches in Bangalore

Corned beef leberkas fatback porchetta, strip steak salami turkey short loin flank ham hock landjaeger. Leberkas pork belly kevin shoulder filet mignon. Bacon spare ribs rump chuck turkey, ham hock capicola. Strip steak tongue kielbasa, boudin hamburger t-bone capicola turducken. Landjaeger meatloaf pork belly spare ribs chuck.

31-05-2018

Our First Office Start

Corned beef leberkas fatback porchetta, strip steak salami turkey short loin flank ham hock landjaeger. Leberkas pork belly kevin shoulder filet mignon. Bacon spare ribs rump chuck turkey, ham hock capicola. Strip steak tongue kielbasa, boudin hamburger t-bone capicola turducken. Landjaeger meatloaf pork belly spare ribs chuck.

31-05-2018

We Touch the Million Dollar Milestone

Corned beef leberkas fatback porchetta, strip steak salami turkey short loin flank ham hock landjaeger. Leberkas pork belly kevin shoulder filet mignon. Bacon spare ribs rump chuck turkey, ham hock capicola. Strip steak tongue kielbasa, boudin hamburger t-bone capicola turducken. Landjaeger meatloaf pork belly spare ribs chuck.

31-05-2018

Our Employee Reach 100 Person

DEEP is a Christian film that tells a profound story of Love. Jesus expects us all to love one another so we can have a place in the Kingdom of God. Love indeed covers a multitude of sin. We need your support to market this movie on other platforms so traffic can be directed to our website